My baby is going on 3 1/2 and we just can't believe it! Time really does fly when you are having fun or not getting enough sleep. Still. But now the time has come to transition our little man from his nursery to a big boy room! It is an exciting time. But I am also nervous about how he is going to take all the change. If it was up to my husband, he would get one of those plastic race car beds…. which is my worst nightmare. In my view, I've still got a few years before he wants to decorate his own room with tacky posters & sports memorabilia. And gosh darn it, I am going to take advantage of him not really caring as long as I can! So, here is what I am thinking… an eclectic, vintage inspired boys room that is both fun & functional! And I wanted to share with you a few images that I am super inspired by right now.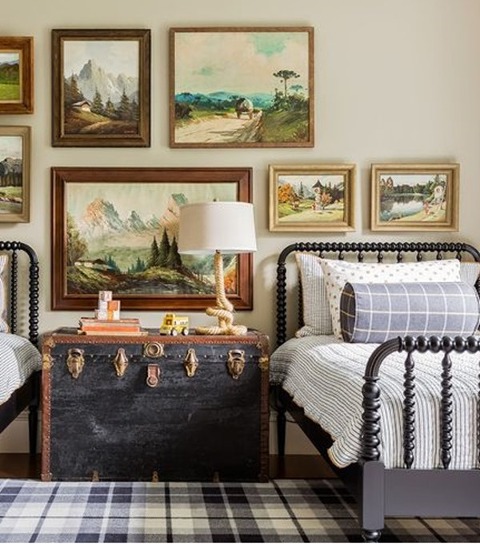 I love this image so very much. The simple spindled beds, the gallery wall of mix matched painted landscapes, the vintage trunk that is a chic side table with added storage, it's all so good!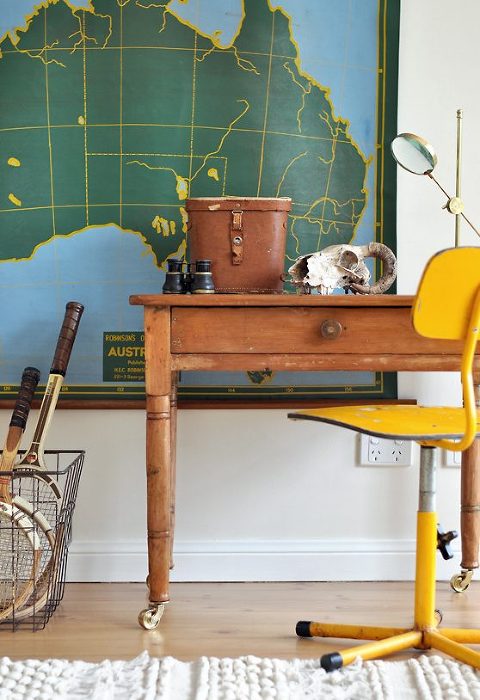 This is super fun too. A sweet old desk paired with a vintage chair that not only adds a pop of color but also ties in with the yellow on the map. What a fun place for a little boy to dream, create & be inspired in.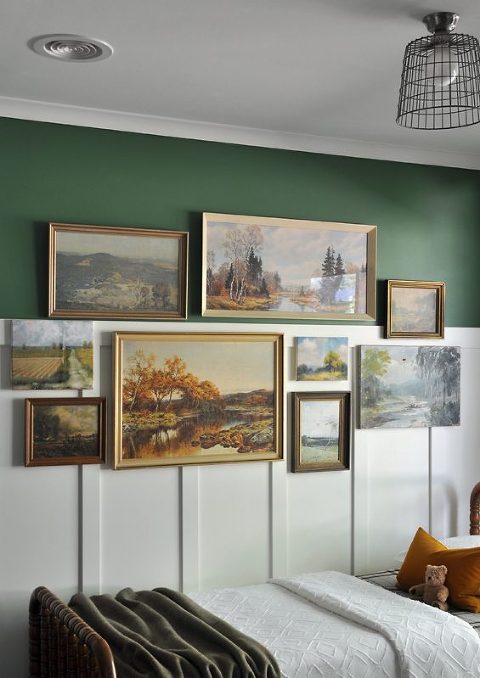 This gallery wall is giving me ALL of the feels! I love how they didn't let the wainscotting stop them from hanging these cool landscapes. I also love the spindle bed and how the burnt orange toss pillow ties in with the fall leaves in the large print. Swoon.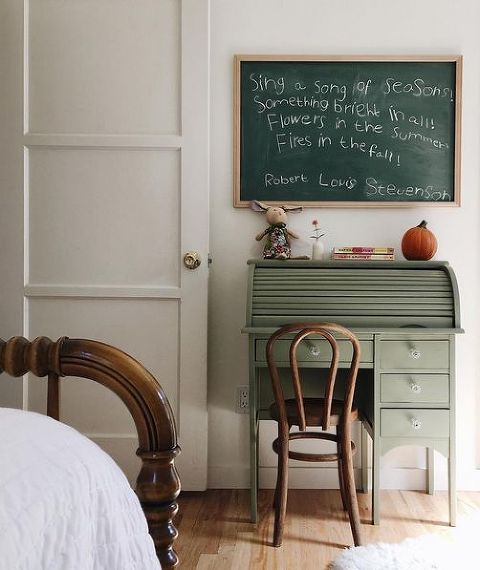 This little desk is sweet and simple. And I LOVE the old school chalk board! So fun. And would be an easy DIY.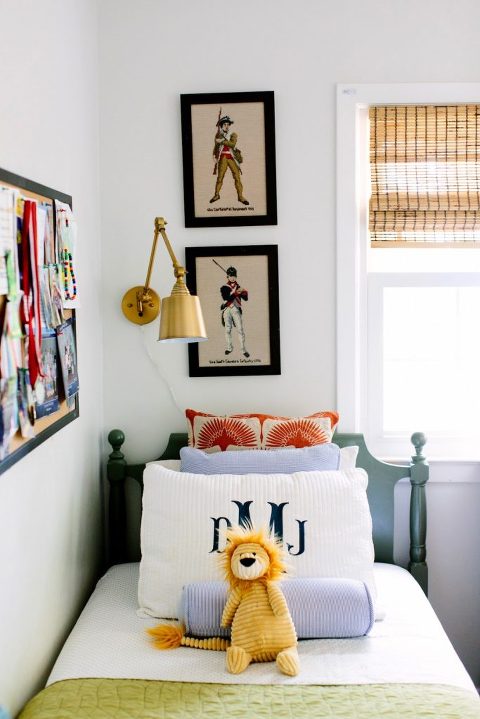 This is a sweet color palette. Coral, periwinkle blue, and chartreuse (one of my fav colors). This room obviously has vintage elements but still feels modern.