It's that time of year again.. Football is back, its 86 degrees instead of 106 degrees and the stores are filled with pumpkin spice EVERRYYTHANG! It is also time to decorate my front porch and I can't decide whether to go the traditional route with the usual fall colors & orange pumpkins or get a little styley and go with a more muted color palette. I need your help! Take a look at the inspiration photos below. Which do you love?
WHITE PUMPKINS
I love the unique-ness of going in a different direction with your Fall decor. When you stick to white, you will definitely stand out on our block.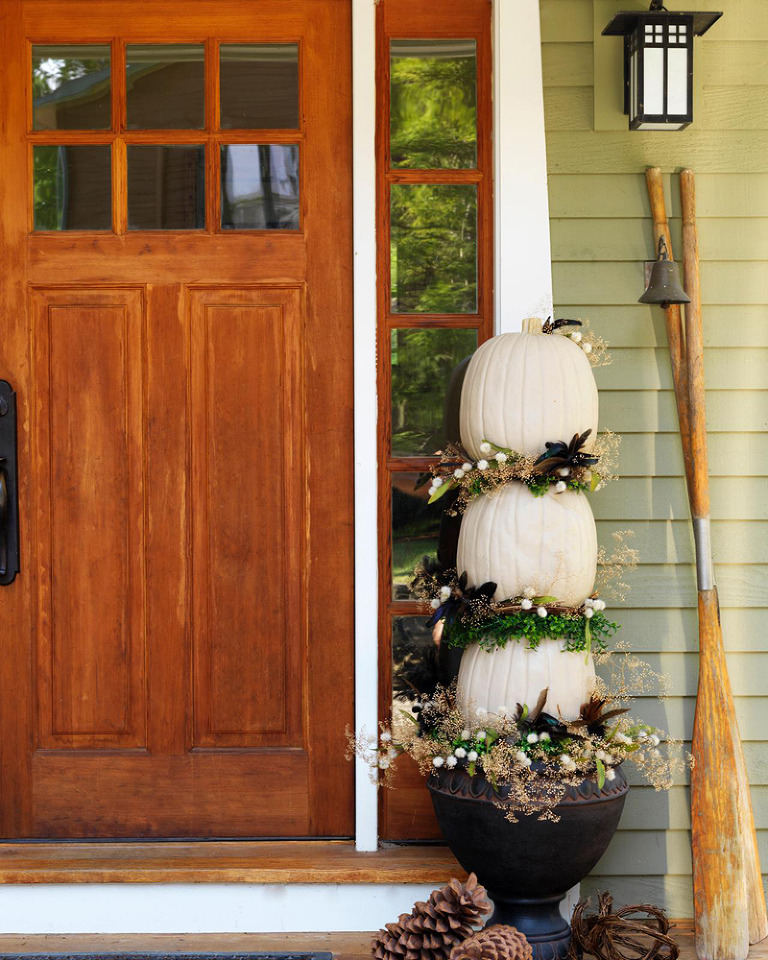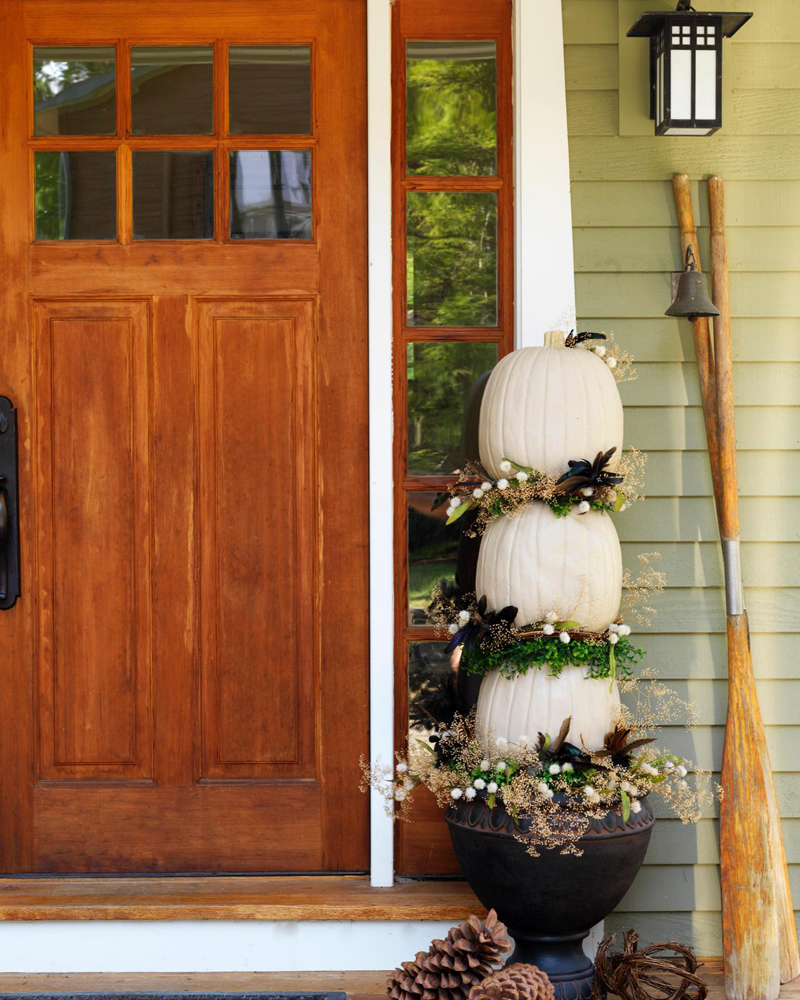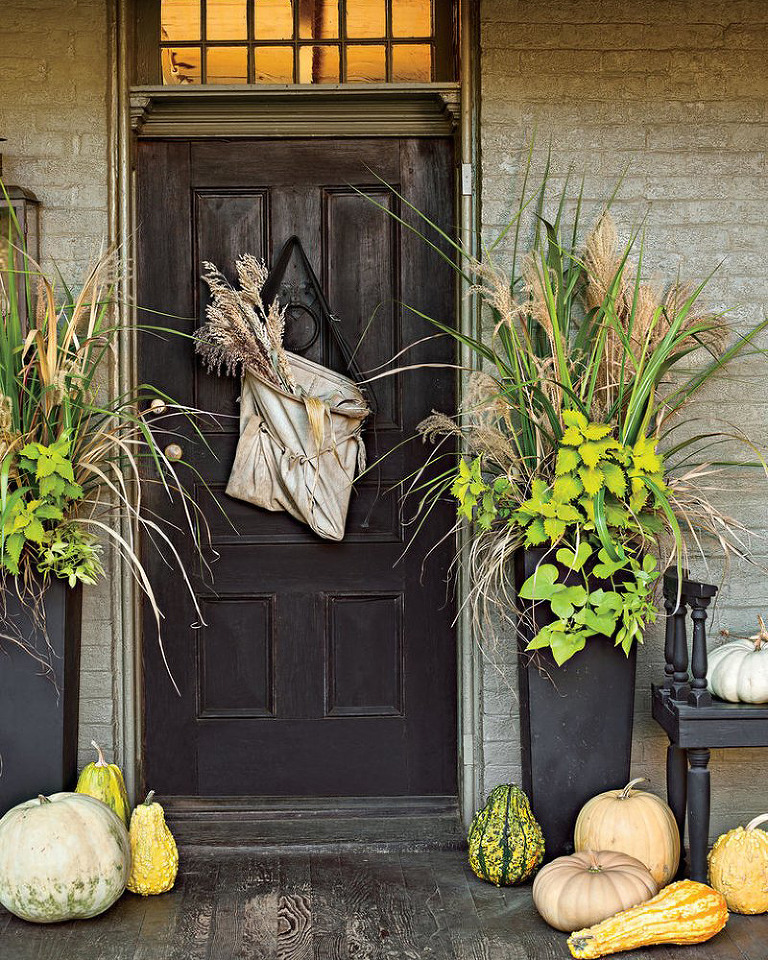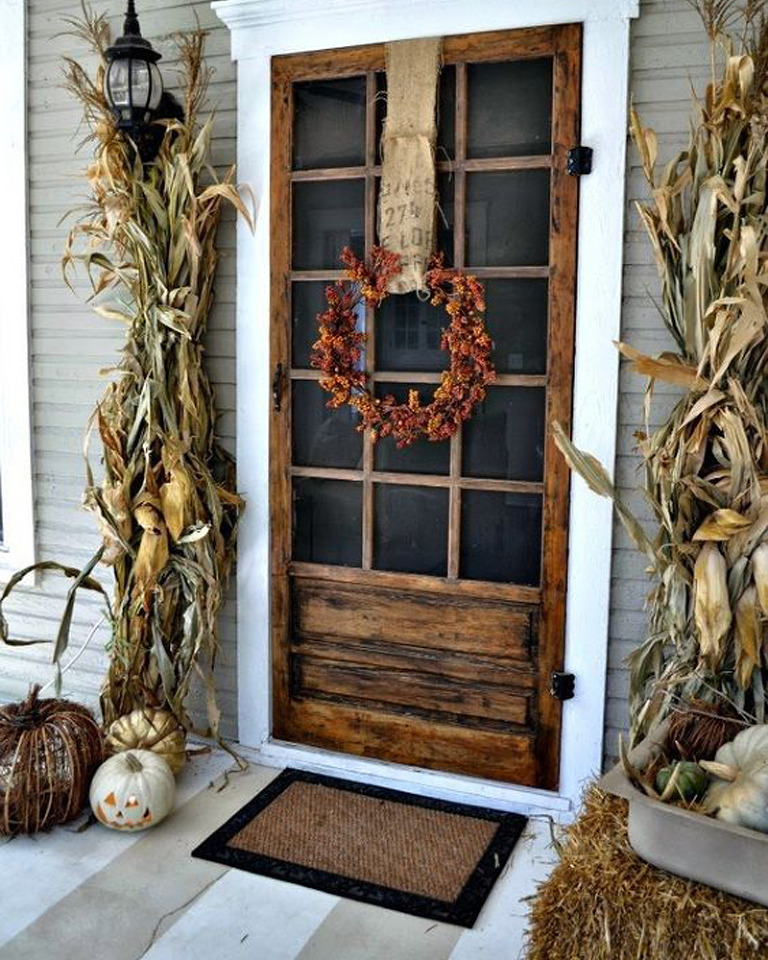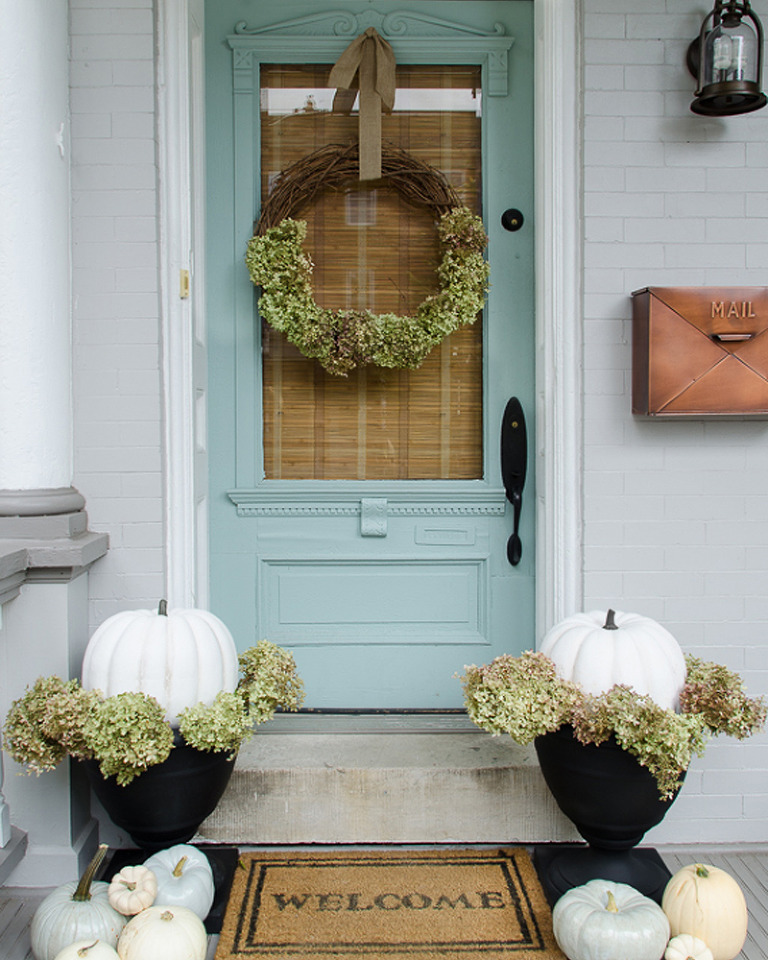 TRADITIONAL PUMPKINS
But I am also such a sucker for the good ol' traditional pumpkins mixed with Fall colors. There is something so nostalgic about muted yellows, deep reds and of course orange pumpkins.