Designing a nursery for your little bundle of joy is about as personal as it gets. It can also be a little confusing between all the choices that are available today in nursery decor. What color should you choose for the paint? What should go on the walls? Which rocker is both chic and comfortable? To help make the process just a little easier, I've put together a few inspirational boards to get the creative juices flowing! Happy decorating!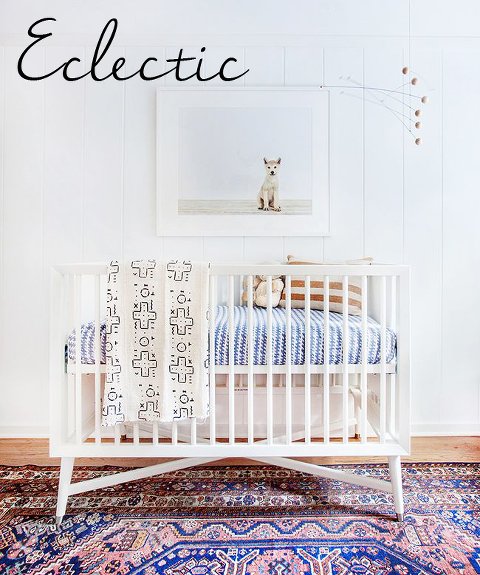 The eclectic nursery is one that feels collected and curated over time. From mixing prints and patterns, to unique art work, this style of nursery can be chic without feeling cluttered.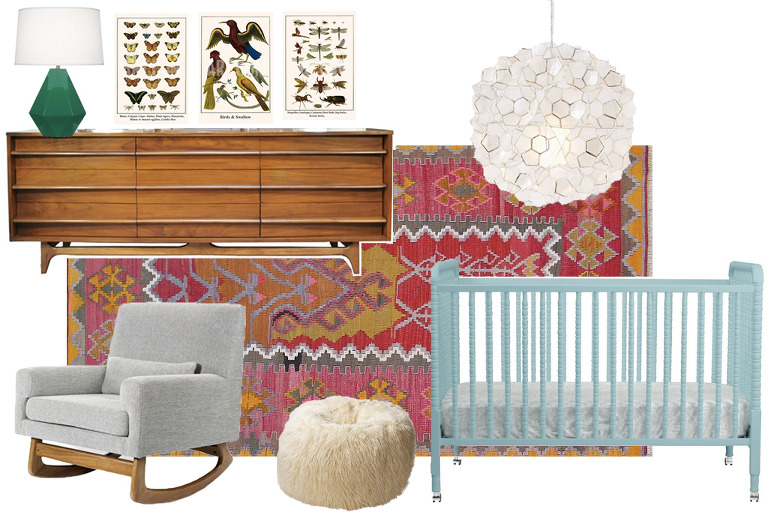 Lamps $184.00 // Crib $199.00 // Art $20.00 // Bean Bag $99.00 // Rocker $500.00 // Chandelier $250.00 // Vintage Dresser $1,800.00 // Rug $575.00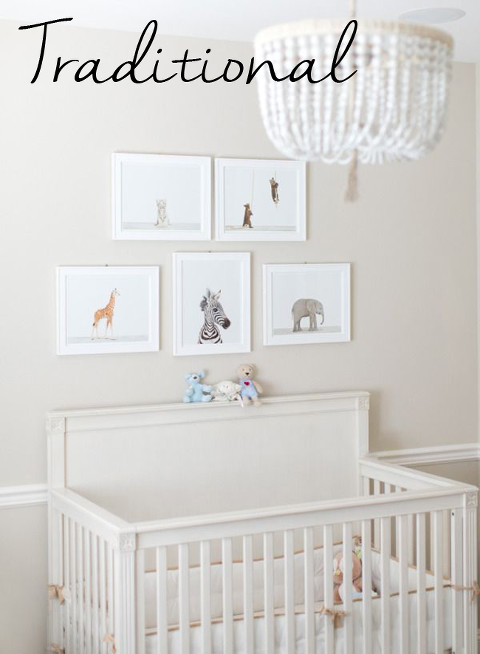 The traditional nursery is simple and classic. It's taking standard design cues mixed with neutral colors and letting a few touches of glamor be the statement in the room. Have a little fun with a great chandelier or a pop of color in the toss pillows.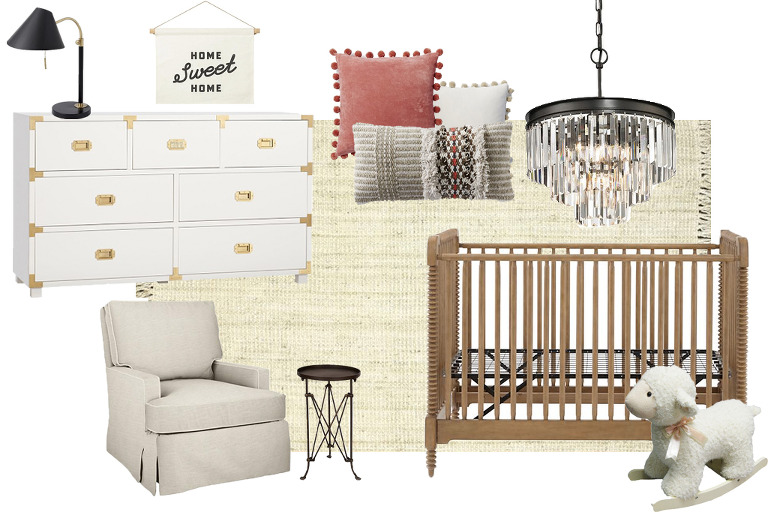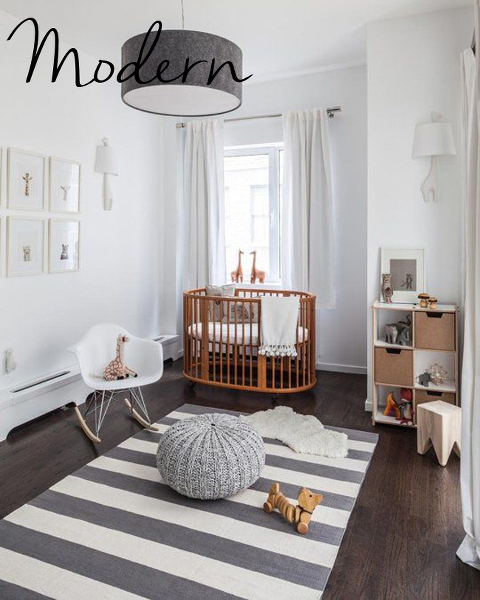 The modern nursery is clean and even bold. Fun graphics, bold accent colors juxtaposed with simple lines make this style of design fun and easy to create.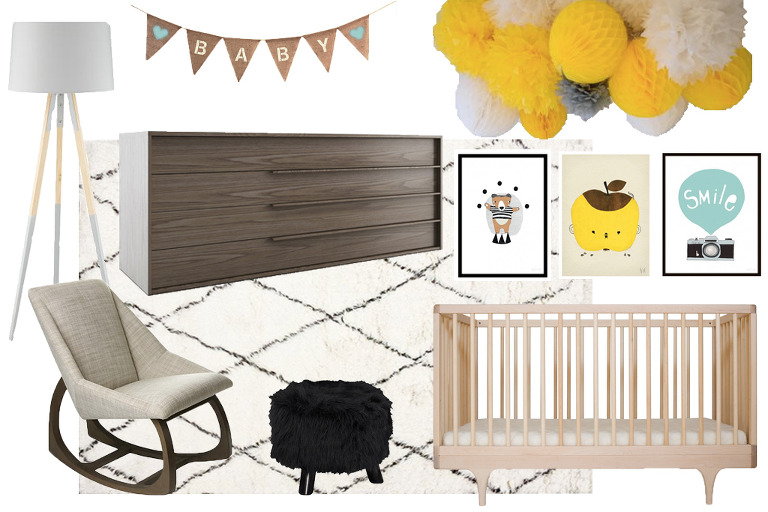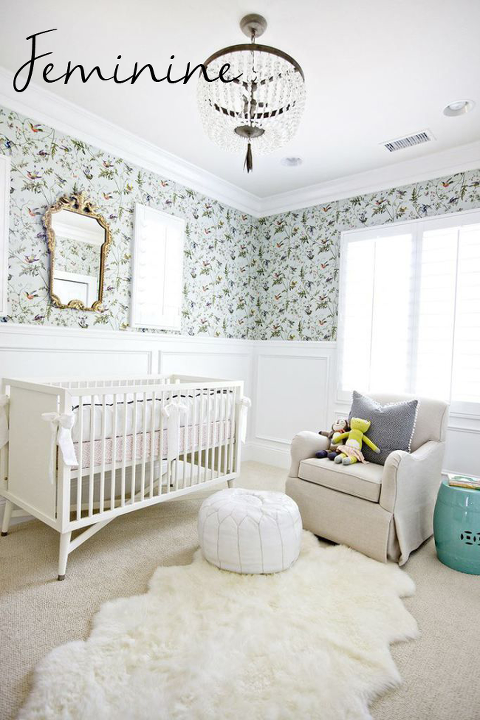 The feminine nursery is so sweet. From floral wallpapers, to different shades of corals and pinks, there is so much fun to be had when it comes to decorating for a little girl.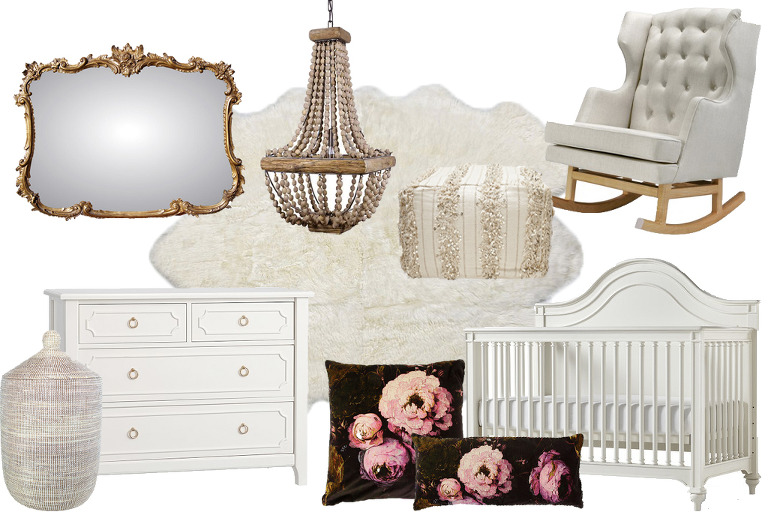 Rocker $800.00 // Chandelier $180.00 // Crib $705.00   //Mirror $375.00 // Dresser $800.00 // Hamper $120.00 // Toss Pillows $112.00 // Pouf $298.00
RELATED POSTS