If you love antiques, flea markets, junk, garage sales, estate sales or any kind of treasure hunting what so ever, and you haven't been to Round Top, Tx during Antique Week.. then you just. haven't. lived. It's by far my happy place. When I die spread my ashes in the junk fields. But until then, I've got the ultimate guide to navigating The Round Top Antiques Fair.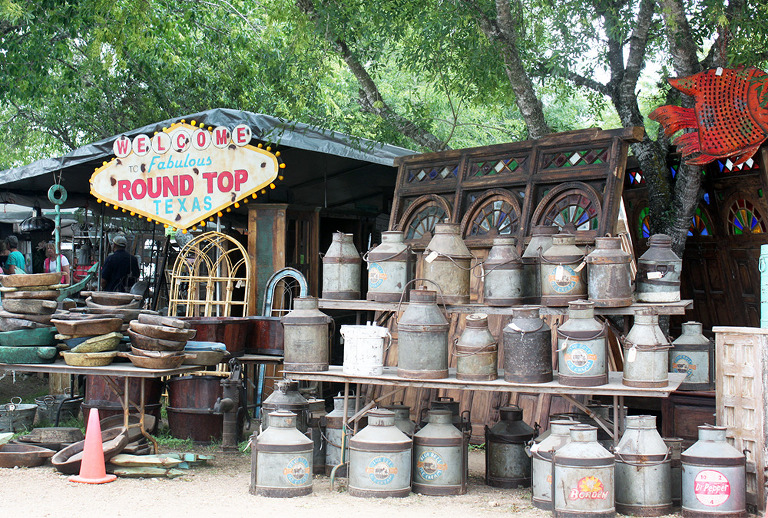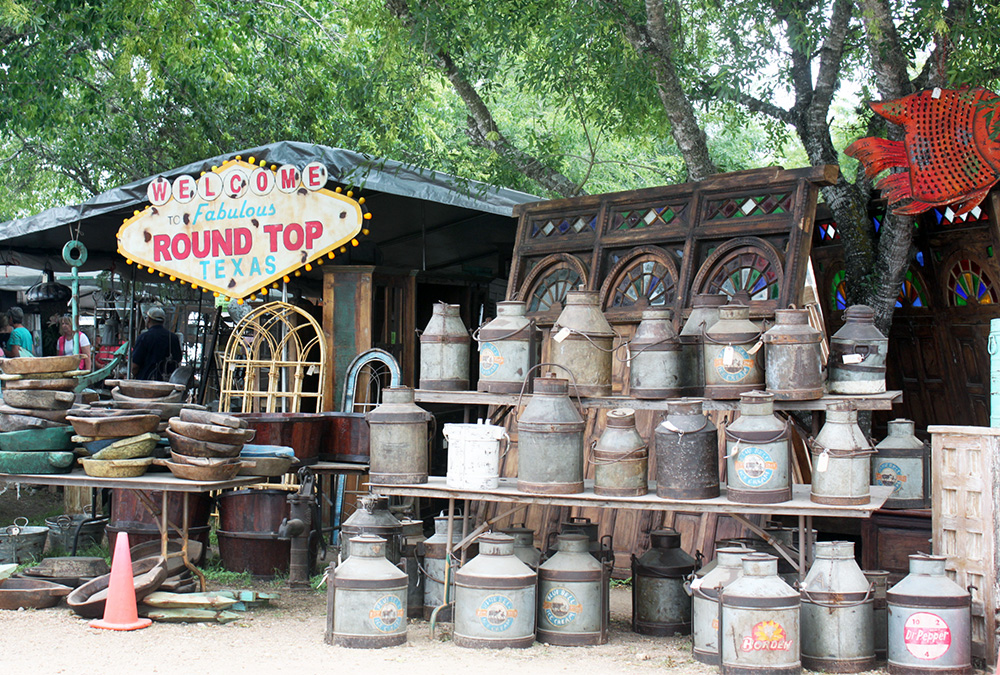 What it is:
The Round Top Antiques Fair is one of the nations biggest and best antique shows. From VERY HIGH END European antiques to what looks like the world's largest garage sale, there really is something for everyone & every price point. It happens twice a year, once in the Spring and once in the Fall. If you like old stuff, this is the most fun you will EVER HAVE!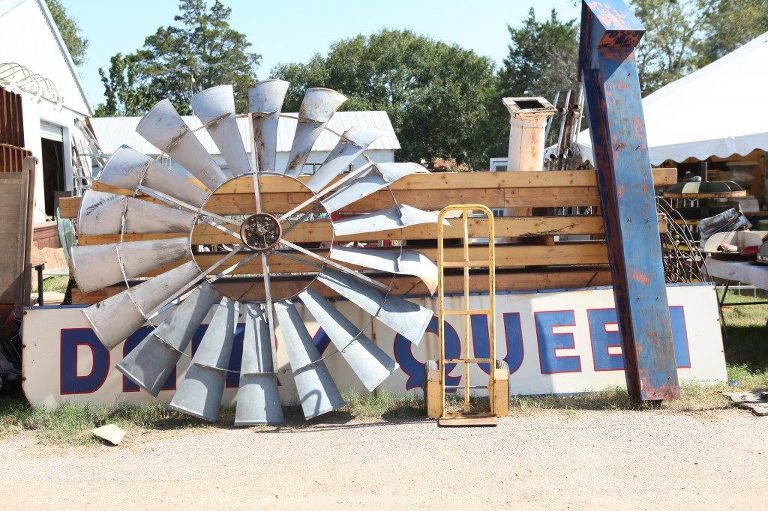 How to Get There:
The fair actually extends over 26 miles and through a few tiny towns on HWY 237 in between Austin & Houston. And Round Top is the hub of it all.  This sleepy little town is about an hour & a half outside of Austin and the drive there is breath taking. Peppered with bluebonnets in the Spring & longhorn cattle in the Fall.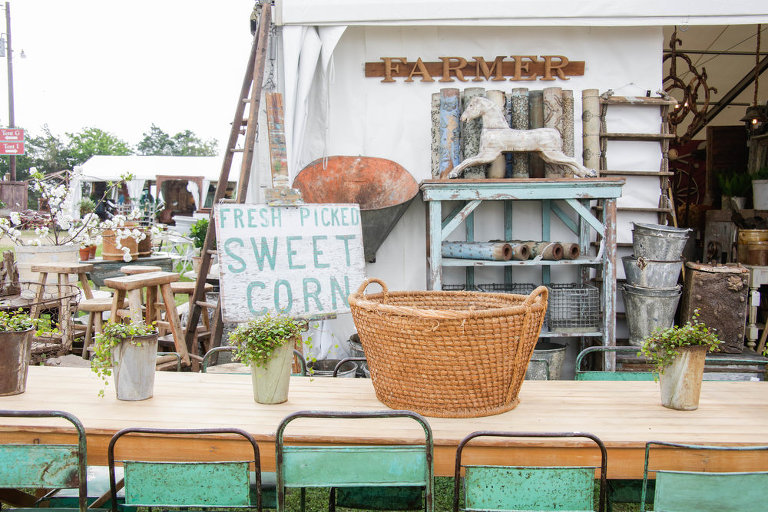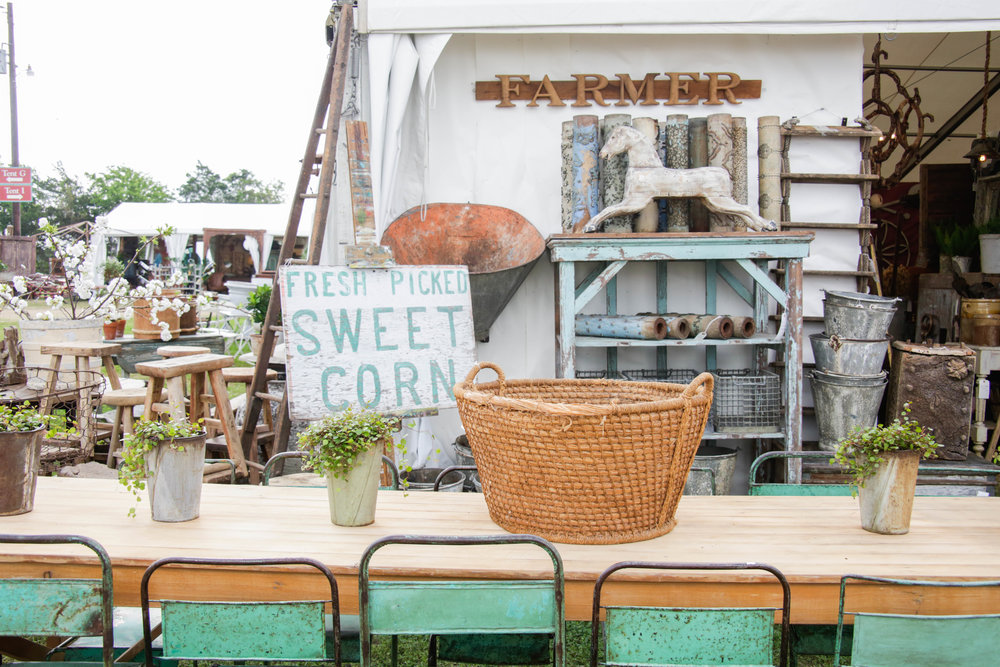 Where to Stay:
Accommodations fill up quickly, so if you plan to spend the night you'll want to make those reservations a few months in advance.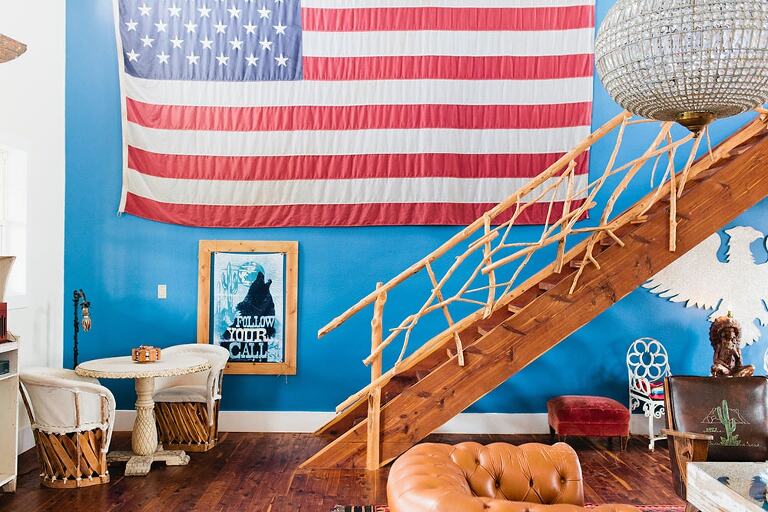 My very favorite place to stay is The Wander Inn. It's a whimsical B&B owned, but more importantly decorated, by Amie & Jolie of the Junk Gypsies. Enjoy the BEST warm biscuits & jam every morning while relaxing on your back porch over looking a picture perfect pasture. Make sure you ask to feed the longhorn with "Dad" for a true Texas experience you will never forget.
https://gypsyville.com/wander-inn/
Another one of my favorite places to kick off your boots is The Vintage Round Top. The Vintage Round Top is a collection of well curated cottages right in the middle of all the Round Top action. Meticulously decorated, you can't help but be inspired by owners' Paige & Smoot's modern take on vintage style.
https://www.thevintageroundtop.com/
Where to Eat:
Over the last few years, Round Top has really expanded its culinary chops! New restaurants pop up every year. But my favorite are a few local joints that are tried, true and always delicious.
Breakfast: Round Top Coffee Shop is the quintessential small town local spot. Stop in for coffee, breakfast tacos, and homemade salsas. Don't forget to say "Howdy" to the local men's group that meets there every morning.
https://www.facebook.com/EspressionsTX/
Lunch: Local Roots is the perfect lunch spot located right in the middle of Round Top's town square. Step into this magical world of whimsical decor for the best soups, salads and sandwiches. Make sure to try their " World Famous Ding Dongs".
Dinner: Lulus is an upscale Italian restaurant located in a historic building. The food is stellar, the wine is fantastic and if you are in town for Antiques Week, you may see a celebrity or two.
https://lulustx.com/round-top/

What to bring:
Comfy Shoes: The most important thing to remember is that this event takes place in cow pastures. I like to throw on my most worn in pair of cowboy boots because I know they will be the most comfortable for a day of exploring the fields.
Hands Free Shopping: I like to wear a cross body bag but you can also bring a back pack or even a fanny pack. As long as your hands are free to dig and haul then you are good to go!
Water & Sunscreen: It is Texas and the elements can be brutal in both Spring & Fall. I always bring a water bottle and the highest SPF possible. I also usually wear a hat for added protection.
Disinfecting Wipes: You are dealing with other peoples junk. With that in mind, things are dirty, dusty & down right germ-y. I always bring some kind of disinfecting gel or wipes because water and soap isn't readily available out in the fields. Also, port-o-potties are the only bathrooms. Glamorous, I know.
CASH: It's hard to haggle on prices when you are willing to accept a CC transaction fee. With that being said, most vendors do take credit cards these days.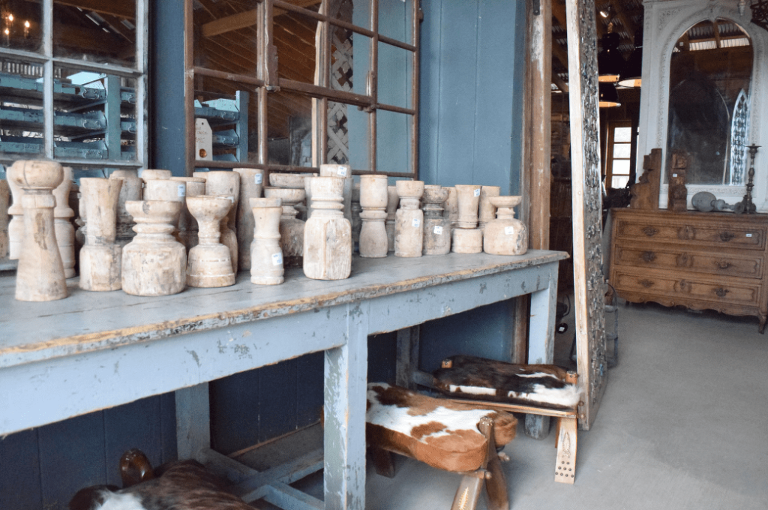 Getting a Game Plan:
The one word that best describes The Round Top Antique Fair is OVERWHELMING. Covering over 26 miles, 64 venues & thousands of vendors it is impossible to do and see it all. But this year, I was determined to make a game plan to navigating the fair easily.
Start At The Top:  I like to start by visiting the most expensive booths first. Drive a little past downtown Round Top & you will come across The Big Red Barn & Marburger Farm. You won't find any deals here but what you will find is inspiration for DAYS.  The Big Red Barn is where the fair got it's start 50 years ago. Inside you will find gorgeous antiques from all over the world. I recently fell in love with a pair of lucite mirrors for a cool $8,000! I love coming here first to see what the trends are & to learn more from real experts in the antiquities field.
Curated But Still Pricey : The next stop I like to make is to a few venues that are still pricey but are so well curated. I hit up The Compound, Market Hill and Blue Hills. These venues house a ton of individual vendors from all over the world. From rugs, to furniture, decorative pieces, and even architectural artifacts, these venues offer something for everyone no matter what you are hunting for. The prices can still be high, but if you dig, and you ask, you can come away with unique treasures at a decent price.
Pie Break: Now that you are fully inspired, it's time to visit the more moderately priced vendors. But not before taking a pit stop for some pie over at Royer's Cafe. You drive right past it so you kind of have to stop. Gab a slice of the Junk Berry Pie or the Texas Trash Pie. You can't go wrong. Fun fact.. Royer's catered my wedding!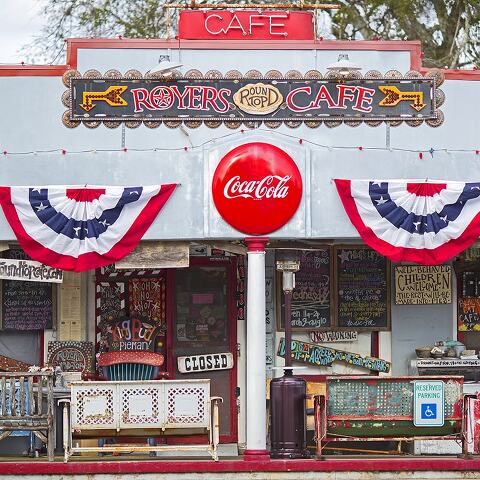 Let The Hunting Begin: My absolute favorite place to shop in Round Top is Excess I & Excess II. Converted barn stalls are filled with vendors that have a little bit of everything. They are reasonably priced and you really can find some killer deals. The vendors are down to haggle. I ALWAYS ask for a better price. The worst they can say is no.
Pro Parking Tip: Park at Coles Antique Mall. It's free and there are air conditioned bathrooms inside!
If Garage Sales Are Your Thing… Don't Overlook The Junk Fields: The time has come to roll up your sleeves and dig through fields full of junk. Walking the junk fields in Warrenton is like exploring the largest garage sale in the world. It's tent upon tent for miles of fun, crazy, cool & totally weird stuff. By this time in my trip to Round Top, I have a pretty good idea of what I am looking for, what's trending and who has the best price. Vendors here are always open to haggle so bring your cash & your best poker face. Pro Tip: A lot of the fancy vendors at Marburger and other high end venues shop the junk fields first and then mark up their finds in their own booths. Friends don't let friend's pay inflated prices.
Give Those Boots A Break: After a full day of shopping, hunting and digging, cool down with a cold one at the famous Zapp Hall. Often they will have a great band and even serve burgers outside. It's a great place to end the day and recap all the fabulous treasures you found.
Some of my very favorite vendors are:
HAPPY HUNTING!